October 9, 2019 Nick Rice
The Middle East may have been late to join the e-commerce party but as Souq.com and Noon.com compete for domination, the growth of online retail is also challenging the long-held reign of the shopping mall in the region.
To put e-commerce in historical context, you might think of it as the logical successor of teleshopping – the crass, low-budget TV commercials created in the USA in the late 1970s that first provided an alternative to physical purchases of goods in stores. With the emergence of the Internet in 1991 and the growth of companies such as Amazon and eBay, online retail has boomed all around the world, but especially in the West, where consumers are now fully accustomed to buying anything from milk to motorcycles with a click.
In the Middle East, e-commerce is a sleeping giant. The market is on course to nearly triple in value from just a few years ago, from 25 billion USD in 2015 to 69 billion USD by 2020.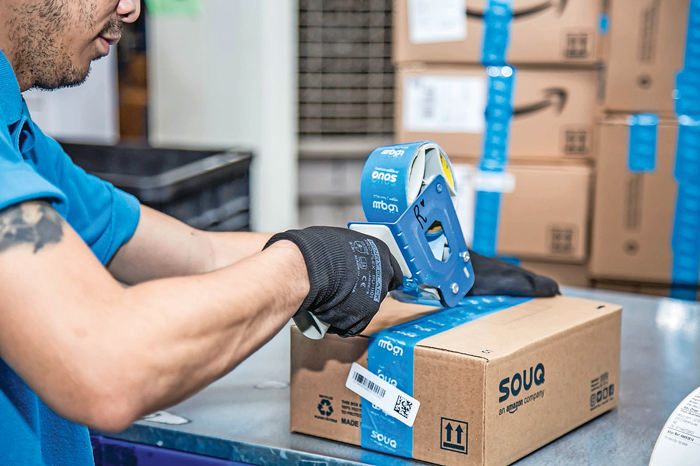 The stakes, then, are no joke for the two main competitors currently jostling for position. Souq.com was founded by Syrian-born entrepreneur Ronaldo Mouchawar in 2005, while Noon.com, established by Emaar Malls, is the retail unit of Emaar Properties, whose Chairman is the renowned Dubai billionaire, Mohamed Alabbar.
Emaar Malls is the operator of the Dubai Mall, which accounts for approximately 50 per cent of the emirate's luxury goods spending and is one of the Middle East's largest shopping centres, so consolidating this bricks and mortar empire with a powerful e-commerce business is clearly essential for Alabbar and Emaar.
To this end, Emaar Malls submitted an 800 million USD bid to acquire Souq.com in March 2017, but because Amazon already had an exclusivity agreement in place with Souq.com, their lower offer of 580 million USD prevailed. Rebuffed, Alabbar rallied and redoubled his efforts in the e-commerce arena, and by late 2017, Emaar Malls launched Noon.com, with a projected 20 million products available on the platform, trumping Souq's comparatively modest three million. The ambitious 1 billion USD rollout was largely funded by Saudi Arabia's Public Investment Fund (PIF) and other private investors and Noon.com ownership is now equally split between the Saudi sovereign wealth fund, and Mohamed Alabbar with other regional private investors.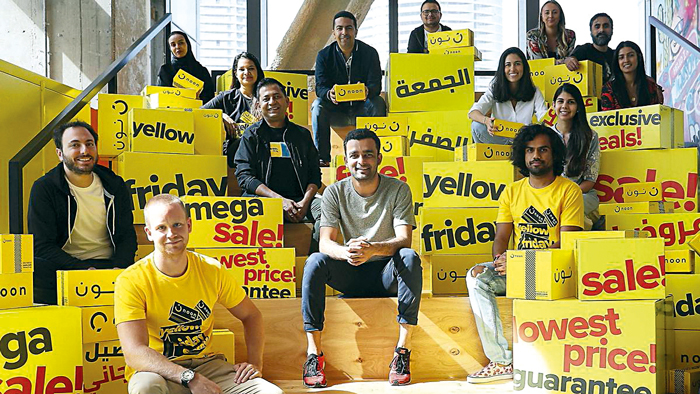 The two main contenders locked horns again in 2018. With Souq now under the Amazon umbrella, it could provide customers access to millions more international products, using the same seller back-end system used in the US, and access to Fulfilment by Amazon (FBA), the company's storage and shipping service. So, Noon countered by partnering with eBay to offer customers in Saudi Arabia and the UAE easy access to global online products.
According to Logistics Middle East, Noon fulfils all eBay orders made via Noon and delivers the purchases to customers in the Middle East. Faraz Khalid, CEO of Noon, said, "eBay has been a first-mover in the e-commerce space globally and offers one of the biggest assortment of products in the world, with over a billion listings. Our partnership now combines this selection with our outstanding delivery and customer service capabilities, making it much easier for customers, especially the young people in the region, to make the best of eBay's offerings via Noon.com."
In May 2019, the battleground changed again as Souq was formally shut down, its Arabic moniker now replaced by Amazon.ae. Via email, Amazon commented on Noon's challenge for market supremacy saying, "In every country where we operate, there is a lot of competition. But, we believe competition is good for customers."
In the grand scheme of things, however, the real war being waged is between online and physical sales. This is a part of the world famed for its shopping malls: there are 4.7 million square metres of shopping centres in Dubai and Abu Dhabi alone and the new super mall, Dubai Square, is soon to join the ranks. Malls are part of the social fabric, so the question is whether growing online sales will jeopardise the region's shopping culture.
Rupert Diss, Executive Director at Insignia Worldwide, a leading branding agency headquartered in Dubai, has his own take on things. "With leisure, dining and shopping combined, malls can be an escape from apartment living and they will always be a beacon for tourists. Trouble is, they have in many ways become brand vanity spaces and temples. I don't see many people actually in the shops and walking around laden with bags, and how sustainable this is with the rise of online remains to be seen."