July 15, 2022 Mai Alami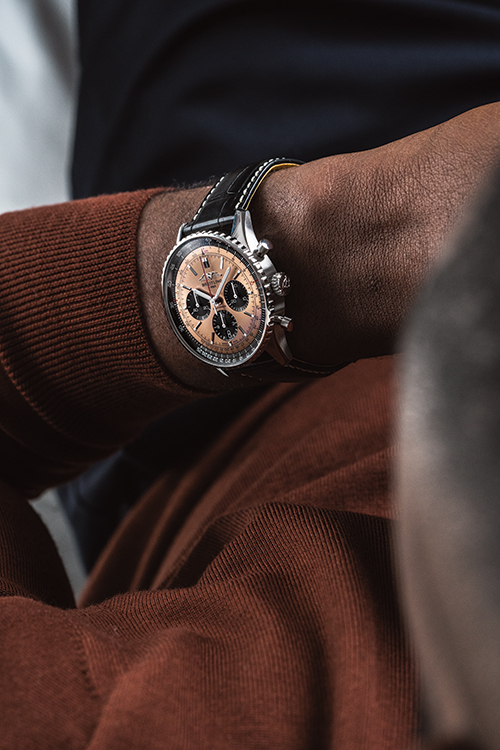 There's no denying Breitling is in a good place these days. Sales have been growing exponentially since the European private equity firm CVC Capital Partners acquired it from the Schneider family in 2017, placing it in the hands of industry veteran Georges Kern (who was, of course, previously the CEO of IWC).
According to a recent Morgan Stanley report, the brand pulled in 680 million Swiss Francs in 2021 (over 730 million USD at the current exchange) and that represents an increase of 42 per cent from the previous year.
How you might ask? The first step, according to Kern, was to update the brand's image beyond the macho pilot watches it was always famous for. The second was to streamline, and simplify the structure of the brand, as well as the watches themselves. "We worked hard to change our image," said Kern on a call late last year, "we are now super cool, we also have the most beautiful products, and our watches are highly qualitative."
Interestingly, five years into the job, and it looks like Kern is now ready to come full circle and re-embrace the macho pilot watch that first propelled Breitling to worldwide fame back in the 1960s. There's good reason for it though, as this year marks the 70th anniversary of the Navitimer. Breitling has thoroughly revised the watch with a newly flattened slide rule and a domed crystal that combine to create the illusion of a more compact profile. They're also offering it in a range of sizes now, including 46mm, 43mm and 41 mm, plus two case materials (stainless steel and 18-karat red gold) and a choice of straps (semi-shiny alligator or seven-row metal bracelet). The biggest talking point though is its myriad of fun-coloured dials, no doubt intended to keep the model up to speed with the recent craze for brightly hued watches. "We're a happy brand that wants to make happy products," exclaimed Kern during the model's launch. Well, it's easy to see why.