June 2, 2016 Irene McConnell
Founded in 1950, Vitra has made an art form of collaborating with the world's best designers to create groundbreaking, iconic furniture and now they have a new gabled brick structure to house their 7,000-plus furniture portfolio. Clearly, this creative incubator is in better shape than ever.
To those in the know, the name Vitra is synonymous with some of the world's most iconic examples of designer furniture. To others, it might come as a surprise to learn that the Swiss company moves in the top echelons of the design world, bringing together legendary designers like Charles and Ray Eames, George Nelson, Verner Panton and Jean Prouvé, as well as the who's who of design today, from Antonio Citterio and Jasper Morrison, to Maarten van Severan, Ronan and Erwan Bouroullec and Barber Osgerby.
It doesn't end there. Vitra's facilities in the sleepy town of Weil am Rhein boast a design museum by Frank Gehry, built to house one of the world's largest collections of modern design pieces, as well as buildings by Zaha Hadid, Tadao Ando, Alvaro Siza, Herzog & de Meuron and SANAA.
The Vitra story, and how it came to be one of the world's leading and most revolutionary furniture manufacturers, is simple enough. It all started with a chair. In the mid-1950s, shop-fitter Willi Fehlbaum and his wife Erika travelled to New York, where he saw a chair that changed his life. The design fascinated him so much that he sought out the designers, Charles and Ray Eames, and negotiated permission to import their work to Europe. It was the beginning of a fruitful relationship between the new furniture producer and the Eames husband and wife team and the start of a business model that endures to this day.
Vitra has remained a family-owned business since 1950, passing from Willi and Erika to their sons, Rolf and Raymond, and from them to Raymond's daughter, Nora. The company takes on extraordinarily diverse projects, from residential and office interiors to shop-fitting and furniture design and continues to stay true to their original approach, eschewing in-house creatives to collaborate with some of the world's top independent designers.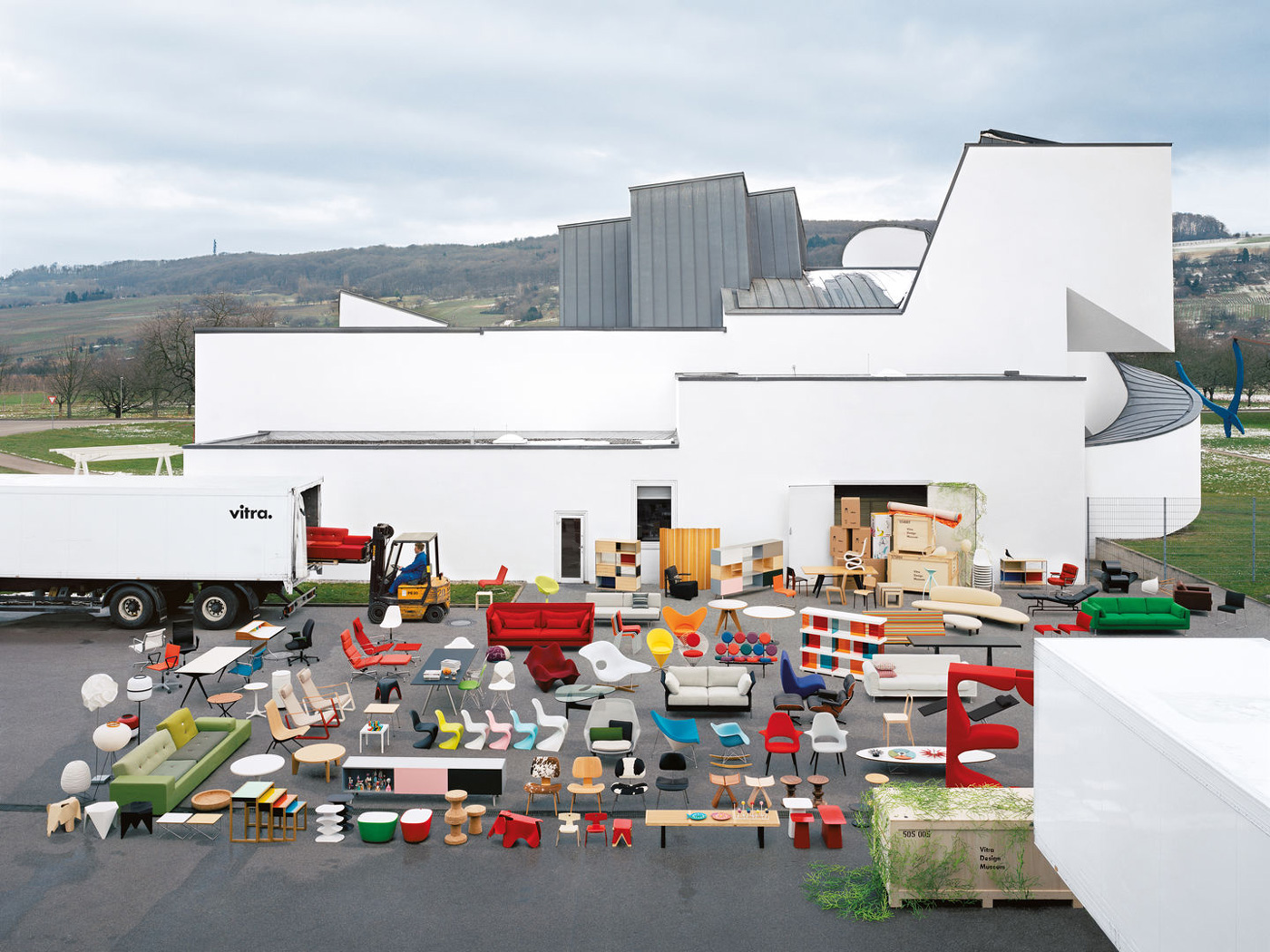 "We call them 'author' designers because they're very independent and basically, they're like an author looking to work together with a publisher," says Eckart Maise, Vitra's Chief Design Officer. "The project develops in close cooperation between the designers and the engineers and marketing specialists here on my team. We call them 'author' designers because, like an artist or an author, they have their own vision."
Maise, who has been working with Vitra since 1995, oversees the development and design of every project the company works on. He explains that Vitra's approach to working with designers is never to provide a written brief, but instead to enter into a dialogue, communicating a basic outline of what the company is looking for and giving the designers free reign to experiment.
"We try to find an overlap to create a project that both of us consider to be ours," he says. "We have a discussion with them and we consciously leave things open and a bit vague because we don't want to have this agency relationship where someone ticks the boxes and fulfils a brief, we want to leave some space for imagination and the unexpected."
It's an approach that has led to the creation of some truly iconic designs. From the visionary 1956 Lounge Chair, Charles and Ray Eames' updated take on the old English club chair, to the elegant, playful Panton chair, conceived by Verner Panton in the 1960s as the first plastic chair to be manufactured in one piece, Vitra has consistently worked with designers who seek to break new ground.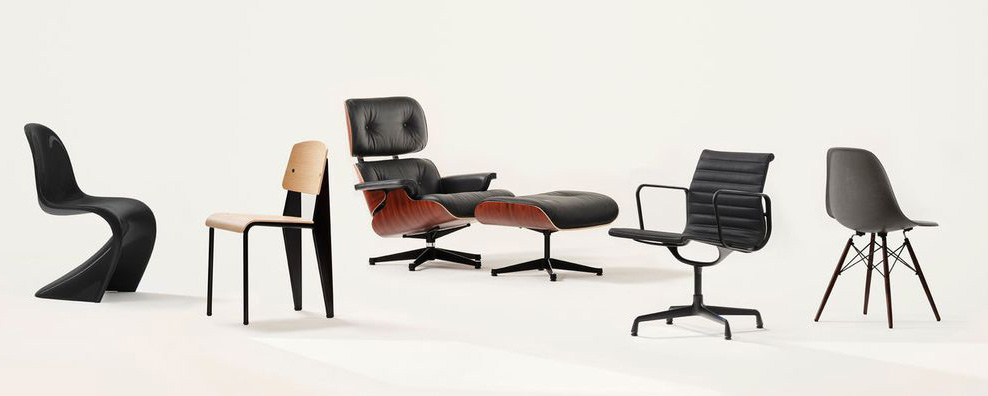 Adapting to new technology, the opportunities it presents and the ways in which it affects the lives of those who use it, has enabled the company to produce some visionary pieces. He struggles to choose a favourite, but points to those that exemplify forward-thinking principles.
"The Alcove sofa by Rowan and Erwan Bouroullec seems very simple but it's really a technological innovation because it made the sofa an integrated part of the workspace – not just a lazy hangout space, but really a place to work," he says. The sofa collection, released in 2006, takes the traditional sofa and gives it a dramatic twist – the arms and back tower above the bench like walls, turning it into a private space almost like a cubicle.
"It's a reaction to what happened in the office, all the mobile devices," Maise explains. "We are not tied to our desk anymore, so it's very much a product of the last decade, but at the same time it's a sofa like other sofas. It has a certain humbleness to it, but it has really changed the way people work in the office, so I think it's a thoughtful product, and that's how we like our products to be at Vitra. We put a lot of thought into them and how they work and they are not necessarily products that scream for attention but they're there to serve a need."
Another example is the award-winning 2011 Tip Ton chair by London-based designers Edward Barber and Jay Osgerby. The deceptively simply stackable plastic chair, which comes in eight shades of recyclable polypropylene, took 30 prototypes and two and a half years to create. The innovative chair was made with students in mind and designed to tip forwards during use, allowing the user to shift effortlessly from a resting position to a comfortable working position.
Maise attributes Vitra's many successful innovations over the years to its model of working with so many different designers. "They have this drive, because they're independent, they're not employees," he says. "They come from different places, different backgrounds. They can bring an outside view and different impulses into the company that, together with what we know, create a stronger result than if we're kind of cooking our own soup the whole time."
Yet it's not all innovation. Vitra is also a company that respects tradition. "Knowing about the history of design and what has been done in the past is very important, so we look back a lot. At the same time you have new materials that allow you to do things differently," he notes.
More than 60 years after Willi Fehlbaum saw the chair that would transform his life, Vitra continues to strive to transform the lives of others. "It's not a very formal company, but it's very driven by quality," says Maise. "Also, in the end, even if it sounds cheesy, it's driven by wanting to make the world a little bit of a better place."