December 2, 2014 Nicolas Shammas
Last August, Ralph Lauren's executive vice-president of advertising, marketing and communications was elected to the corporation's board. Noteworthy? We thought so. Why? Well, let's just say this acorn hasn't fallen far from Ralph's tree.
I first met 42-year-old David Lauren just a few weeks before his high-profile promotion. We were both attending an executive course – Making Corporate Boards more Effective – at the Harvard Business School. Rather fortuitously, we were assigned seats next to each other and a kinship was established, if not least for the fact that we were the two youngest people in attendance.
As a result of that time spent together last summer, I feel I'm not being forward when I tell you that David is, as the English would once have said, a "solid chap". Down-to-earth, open-minded and patient, he's also evidently a product of his upbringing.
One of three children, David and his siblings were, as you might expect, exposed to the public eye from a very early age but that never prevented them from living exceptionally private lives. "I am very lucky," he tells me when we chat again. "I come from a very close family in which we're all best friends and that's highly unusual, especially in the fashion industry."
Just as extraordinary, especially in an age when one-in-three marriages end in divorce, David's parents remain happily married after almost forty years. "As a kid I never really thought of my father as a famous designer nor did I think about money or fashion in a big way," he continues. Nor apparently did his siblings. David's older brother, Andrew, is a film producer and his younger sister, Dylan, owns the largest sweet shop in the world. "My father was not a party person nor did he go out to fashion industry events. We really led a life about family. A real life."
DAVID IS, AS THE ENGLISH WOULD ONCE HAVE SAID, A "SOLID CHAP". DOWN-TO-EARTH, OPEN-MINDED AND PATIENT, HE'S ALSO EVIDENTLY A PRODUCT OF HIS UPBRINGING. 
Working for the company was not something Ralph ever forced upon his children. Instead, they were encouraged to follow whichever path they desired. This liberty was somewhat disconcerting to David. "While at college in my 20s, I didn't know what I wanted to do with my life," he confesses, "so I created a magazine all about, well, what to do with it. We called it 'Swing' and it focussed on the issues and personalities that defined Generation X. It was a way to inspire myself and my peers." Though Swing enjoyed an international circulation of around 100,000 as well as a coveted distribution deal with Hearst, it was shut down after just five years.
Suddenly free to pursue other ventures, David decided to take a year off to recalibrate and think about what he really wanted. Pack on back, he boarded a plane and headed to Vietnam, Cambodia and then China. "After all the hard work I had put into the magazine, I went exploring. Literally. It was a great way to learn about myself and the world."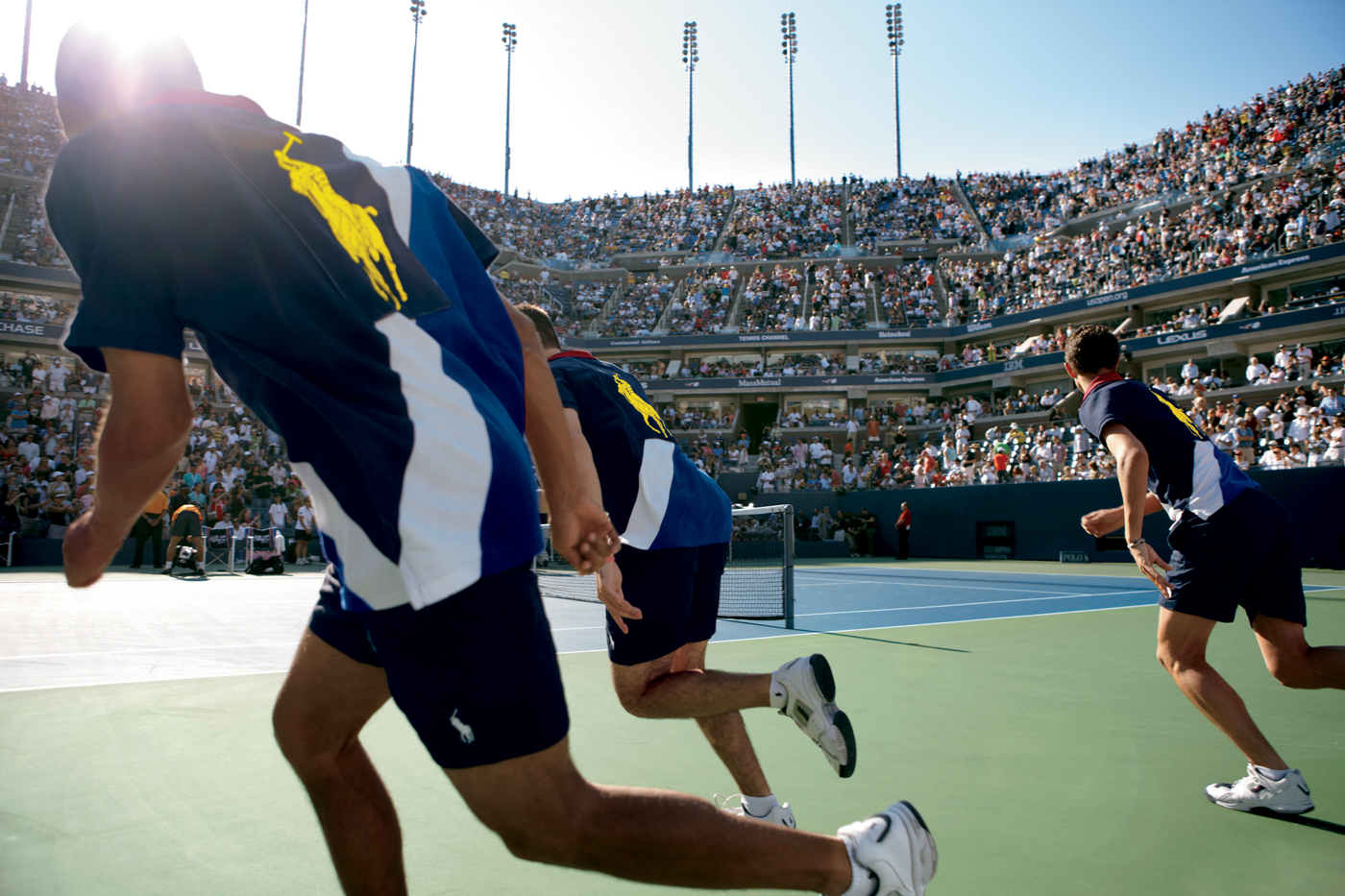 Magazines. Backpacking. How exactly, I ask him, did he then end up working at his father's company? "When I was trying to envision what to do next I had a get together with my father and some people at the company. We were discussing developing media," he explains. "I had a lot of ideas and my father said 'I think maybe you should help advance us in this domain. Do it at least for a year and see how you like it.' So I did and 14 years later, I'm still here."
According to Forbes, Ralph Lauren is the 86th most valuable brand in the world today. With global revenues close to 7 billion USD and a market capitalisation of 15.6 billion USD, it's in the midst of an aggressive global expansion and has interests in clothing (for men, women and children), fragrances, accessories (including watches made with Richemont brands like Piaget and Jaeger-LeCoultre) and home furnishings. But the DNA of the brand has always been rooted in the classics and the propagation of a nostalgic aesthetic that's all about the beautiful and exclusive life.
"This is something Ralph Lauren pioneered years ago and which today is known as lifestyle marketing and branding," David tells me. While this kind of approach has obvious merits when it comes to creating an image, the risk, especially with the new generation, is that it then becomes seen as a heritage brand, rather than a fashion-forward one. So above anything else, David's task has been to keep the brand relevant in a fast-changing world.
"My first project for Ralph Lauren was to establish the website. This was in 2000 so we were very much one of the first, if not the first luxury fashion house, to launch on the internet," he says. While he could have easily settled on a simple online portal, David foresaw how the internet could be a perfect medium in which to express the company more clearly. "Ralph has always been about storytelling and creating a world of aspirations and he's done it beautifully through his advertising, through his stores and through so many other ways. But with this new medium, rather than simply placing a single spread in a magazine, we realised that we could have thousands of images, videos and articles that could take you so much deeper. It would be as though you're sitting in a room with Ralph and he himself is explaining to you the inspiration behind a product."
By associating Ralph Lauren with this new brand of digital "merchantainment" as he calls it, David didn't just make the marque more current to a new generation of shoppers, he also firmly established it as progressive within the industry.
Emboldened by this early success, David has sought ever more ambitious and ground-breaking media initiatives. In 2006, Polo Ralph Lauren became the first official outfitter for Wimbledon, redesigning the outfits for the ballboys and girls, the line and the court judges. In 2007, to commemorate the tie-up between the brand and the U.S. Open, Ralph Lauren's New York flagship's windows were turned into massive Minority Report-style interactive screens that allowed for 24-hour shopping. In 2008, David reached a deal with the United States Olympic Committee to dress the American team at the Games in Beijing that year, Vancouver in 2010 and in London in 2012. In 2009, he produced an online-only fashion show for the house's Rugby brand that for the first time ever, allowed viewers to buy the looks on the spot – a six-month delay between the catwalk and the time a look becomes available in a shop is the industry norm. Also in 2009, David and his team introduced a very popular online children's storybook called the RL Gang. It featured a live-action video of children – dressed head-to-toe in Ralph Lauren, of course – and the commercial twist was that you could actually purchase the ensembles as the story progressed.
But David's most ambitious project to date was in 2010 and it was timed to celebrate the brand's decade of digital innovation. Known as the Ralph Lauren 4D Light Show, it took the form of an expensive and artistic three-dimensional sound and light show, which was projected onto the façades of Ralph Lauren's New York and London flagship stores. The fourth dimension, achieved by spraying Ralph Lauren perfume into the air, might have been lost on the almost one million viewers who tuned in online but it wasn't on the headlines it created. When I ask David how he comes up with such ideas, he's generous in sharing the credit.
"I'm surrounded by people who have committed themselves to this company as if it's their own," he says self-effacingly. "It's very personal to thousands of employees all around the world. So I'm fortunate to work with such people and being surrounded by that energy is very inspiring on many levels."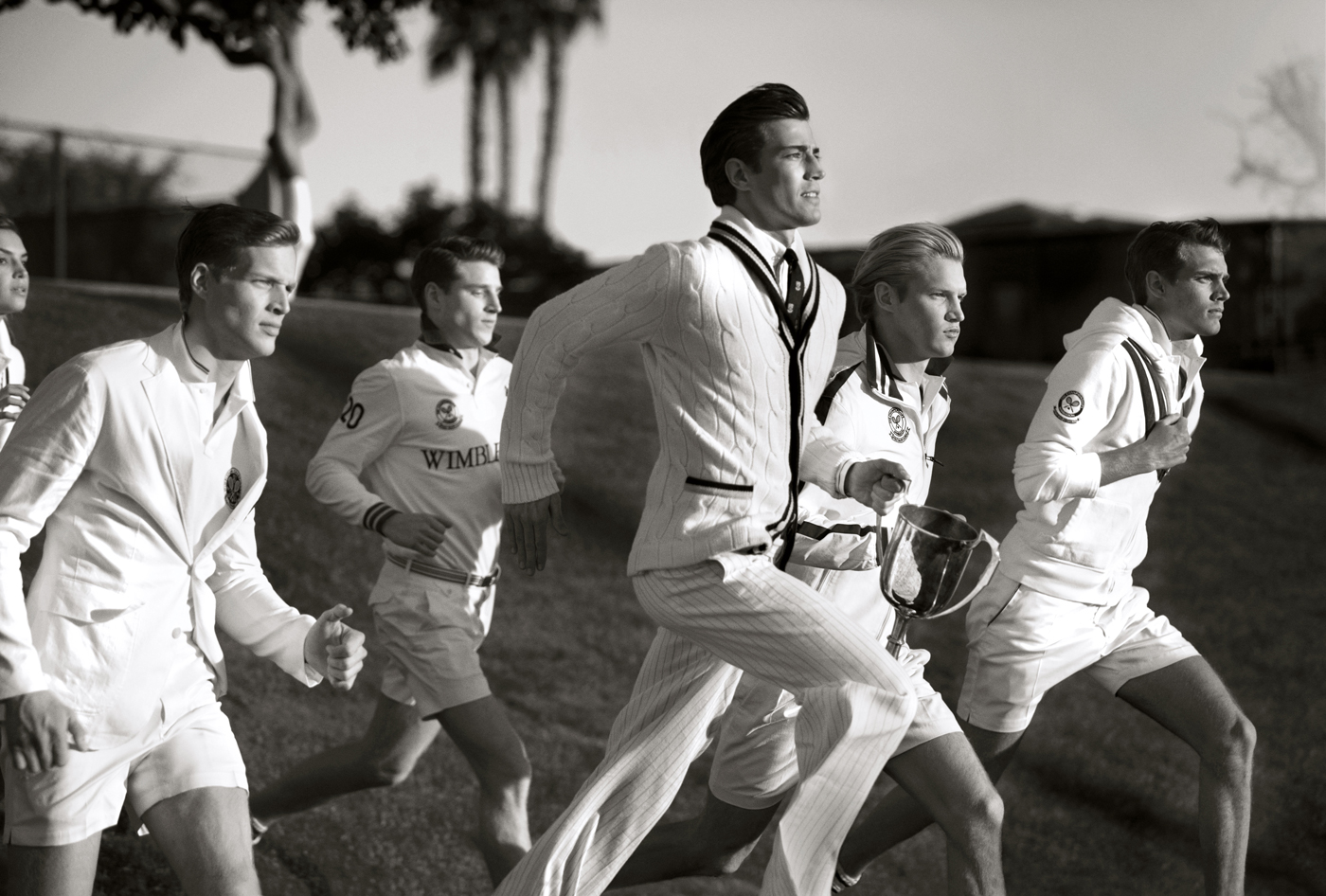 Despite all his success, there's still that elephant in room. One we have yet to address. Some people might see David's promotion as nepotism. After all, both he and Ralph share the same last name. What those people might not know though, is that in 1997, thirty years after it was founded, Ralph Lauren became a publically traded company and so what Lauren Senior may or may not have wanted, mattered less than what the shareholders agree to. Even if Ralph remains the principal shareholder, owning, along with family members and related trusts, approximately 76 per cent of the outstanding common stock, the board has to answer to all its shareholders when it comes to selecting the best person for the job.
When I ask him what he might say to such a criticism, David is unfazed. "There are obvious benefits to having my last name and to having grown up in the company but I have certainly worked very hard to be an example of someone who is constantly wanting to learn and commit themselves to new and interesting projects," he says. "I would say that because there is a spotlight on me, I sometimes have to work harder. Then again, I also think that it's in my nature to challenge myself beyond even what others would expect of me."
He may be family but David Lauren is taking a distinctive approach in his father's firm, one that has put him in an increasingly powerful position. Scion, successor or not, if there's one thing I did learn at Harvard, it's that David Lauren is most definitely his own man.