May 10, 2022 Vineetha Menon
Ruby Rose Korver created Arnie Swim as a passion project but it also serves as an ode to her late father, Arnie Korver. "My father shaped me as a person and taught me so many life lessons. I wanted to create something that makes people feel good, and gives them the freedom to be themselves," explains the Australian-born entrepreneur. "He would always say – 'don't sweat the small stuff, find the beauty in it instead', so I'm hoping people are able to take that sentiment on board when they join the Arnie Society."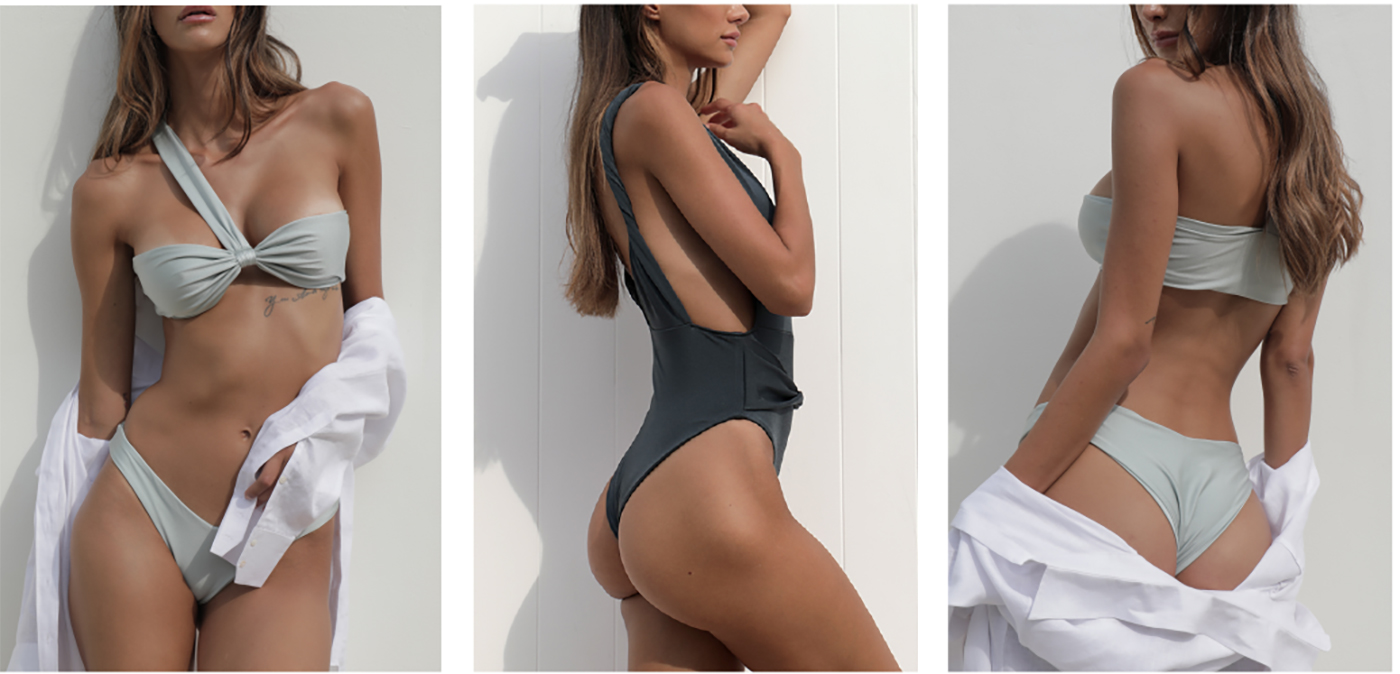 The brand's stylish bikinis and one-piece swimsuits are designed by Korver herself, but she also credits her UAE-based team for their ability to take these sketches and turn them into reality. "It's funny to say that the designs are all done by me, considering I have absolutely no design experience! I'm lucky to have an incredible team at our factory in Ajman who assist heavily in the design process and bring my visions to life. They do the hard yards in trying to decipher what it is I'm looking for."
Korver goes on to explain how each swimsuit is also crafted by hand in Ajman. "Some designs we nail on the first try, and others take months and several samples to perfect. It's been a major learning curve for me but seeing my dream come to life feels so, so good," she adds.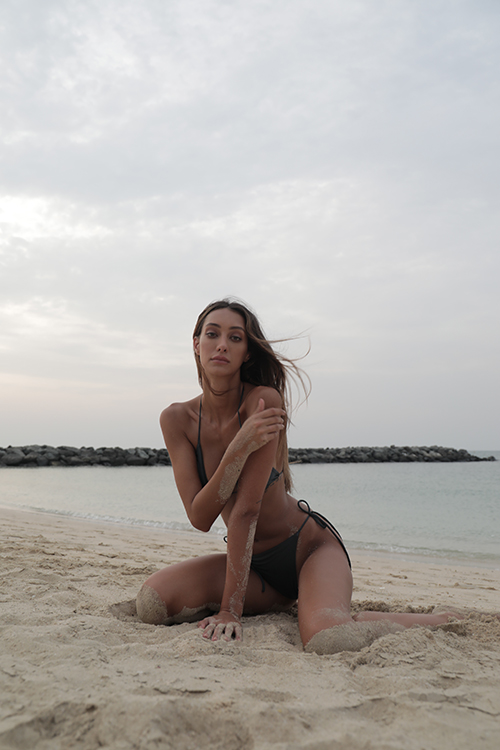 There's a wide scope to the collection too: Florence combines a bandeau with a cheeky high rise; Rachel offers an original take on the traditional triangle string-tie bikini; Zoe offers a one-shoulder look top with v-shaped bottoms; and Willow is a plunging décolleté one-piece. Then there's Jay, a versatile little number that can be worn both as a halter neck as well as strapless top. It has proven to be such a runaway success that nearly every customer who buys one returns to buy it in further colours, including the bestselling 'stone' shade.
When we ask Korver what she thinks distinguishes Arnie from more established brands, she says it is the superbly soft materials, entirely sourced from the United Kingdom. "When I decided to start my swimwear brand, I knew that the first thing I wanted to do was source the right material. Because my brand is continuing the legacy of my father, I'm really fussy about what I put out there and, when it comes to swimwear, it all begins with the material. It was so important for me to ensure that the products I'm selling are of the highest quality, and people literally feel the difference when they touch them for the first time," she says. "I tried and tested several suppliers locally but I wasn't able to find what I was looking for, so I knew I needed to look internationally. In the end, I found an amazing supplier in the UK and that's now our source. It costs a lot more but it felt like the right decision, one that aligned with the brand I wanted to build."
Remarkably, Korver's seamless swimwear has been specifically designed to flatter every body shape, with sizes ranging from extra small to large (or 34 to 44 in EU sizes), and versatility is key – the one-pieces can be worn as bodysuits, while bikini tops and bottoms can be mixed and matched. Arnie Swim is also a proud 'slow' fashion brand, taking care to avoid unnecessary production and following customer demand instead of the seasons.
"For me, swimwear is seasonless. It may be the fact that I am from the Gold Coast and now live in Dubai – so it feels like summer all year round – but we all need vacations and I don't think swimwear should be mutually exclusive to summer. Life is way too short for that kind of thinking!"