November 24, 2022 admin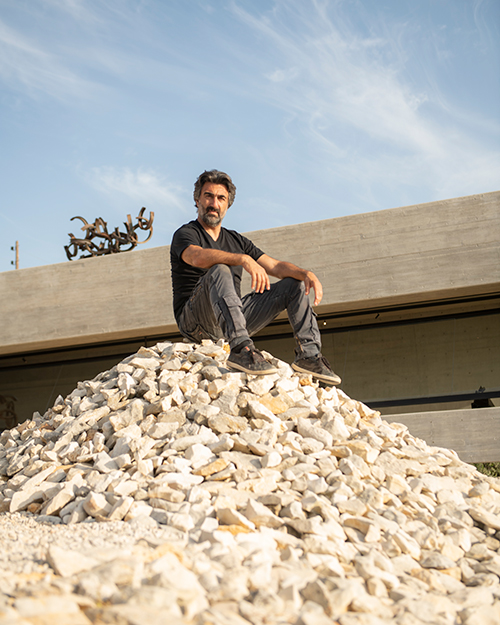 Built in the artist's hometown and designed by architect Jawdat Arnouk, Mohtaraf Anachar Basbous (MAB), which translates as 'workshop' rather than 'museum,' opened last September, gathering around 50 artworks across Basbous' career, from his first at the age of 10 to the very latest.
The structure is almost a sculpture itself – a raw concrete building constructed into the mountainside and extending towards the sea. Basbous wanted the space to reflect the history and landscape surrounding it, taking into account the plot's former agricultural use. More specifically, it used to be a rejmeh – a large pile of stones excavated when making terraces for olive groves – with a flat top, which locals had used as a baydar, or threshing floor, where harvested wheat was beaten to separate the grains from their shells.
"I sculpted the rejmeh to make land art, playing with the stones, their colours, sizes and textures, creating exhibition platforms and sometimes keeping part of a wall built by the village ancestors," Basbous told us during a recent tour of the site. "I kept the baydar intact, as its proportion and location were perfect. The large bay windows of the main room overlook the baydar, which has become an exhibition space."
Born in Lebanon in 1969, into a family of sculptors (his father was Michel Basbous and uncles were Alfred and Youssef Basbous, all world-famous sculptors in their own rights), Anachar (whose name is actually an anagram of Rachana) studied architectural wall design at Paris' Ecole Nationale Supérieure des Arts Appliqués et des Métiers d'Art (ENSAAMA), before moving back to Beirut in 1992 and opening his own atelier.
"I initially began to express myself through modern mosaic before devoting myself entirely to sculpting after four years," he explains. "My first sculptures were not so far from those of the first generation of Basbous artists, but with time and work I began to find my own way and originality, which felt closer to the first sculpture I ever made as a kid than to any other influence."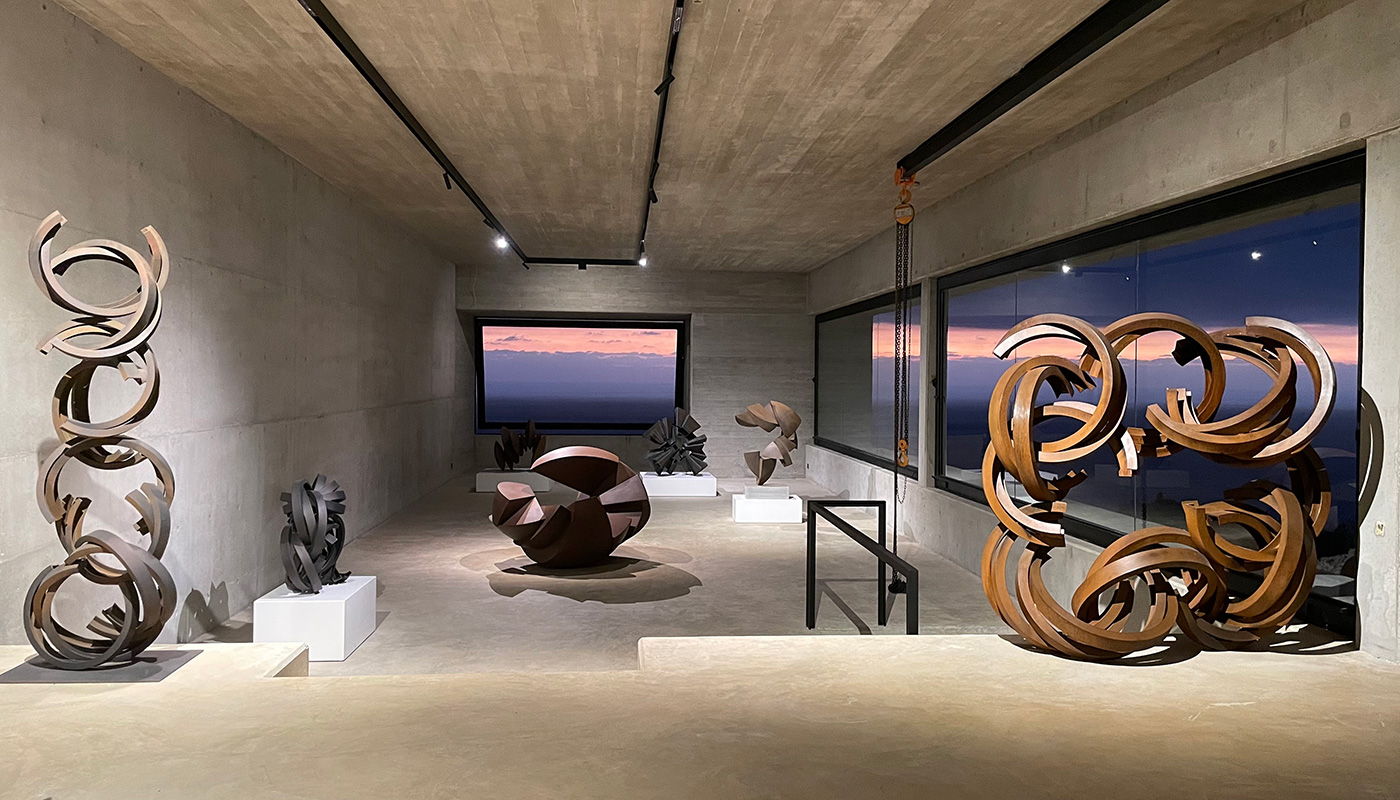 Over the years, he has crafted a wealth of contemporary sculptures in stone and wood, before settling on Corten steel and aluminium. Unusually, he sees the piece he made at 10 years of age – a deconstructed metal cube – as an innate part of what would later become his signature style.
"Though I am a sculptor, I don't actually see myself as a sculptor per se because to sculpt is to take a block of marble or wood and carve. It's really a process of removal but what I do is add. My sculptures are more constructed than sculpted. I play a lot with rhythm, architecture, geometric forms, often deconstructing geometric forms like the square and the rectangle – I cut them, I deconstruct them, and I rebuild them in a different way. I like to create volume, create rhythm, create musicality and play with light."
what's nearby