June 14, 2015 Nicolas Shammas
Aston Martin is up there at the summit of the world's coolest brands, along with Nike and Apple. It's the connoisseur's carmaker of choice, just ask James Bond. But it's not all plain sailing and there's plenty going on behind the scenes to warrant a closer look.
I love Aston Martins, I really do. I've given it some thought, and here's why: Driving a Ferrari is akin to taking out a well-known model – people will certainly ogle but there'll also be a fair amount of envy and ill will. An Aston on the other hand is a more refined equation. To use the same analogy, an Aston would be prettier than a supermodel but more cerebral than you'd expect as well. Regardless of the company, she'll always be the coolest person in the room and the most easygoing too – as comfortable at the opera as lounging about at home. Basically, wherever you take an Aston, she commands respect.
Founded in 1913, the company came into its own when David Brown took it over in the late 1940s. From that point on, it has been making some of the world's most timelessly stunning cars. I must add here that they weren't always a dream to drive. Growing up, we had an Aston DB2/4 DHC and to be frank, it drove like a truck. Most old Astons do. Thankfully, that changed around the turn of the millennium and nowadays Astons handle as well as they look, which is why I've been dreaming of owning a DB9 ever since it came out in 2004. Lately, my focus has moved higher up the food chain to the Vanquish, Aston Martin's flagship grand tourer. Then again, after my most recent trip to the company's headquarters in Gaydon, during which I was loaned a brand new Rapide S, I'm pretty convinced that any of their cars will do me just fine.
The trip was ostensibly to ascertain what the future holds for this influential company. Part of my fact-finding mission included a tour of their production facilities, where I got to witness how lovingly handcrafted these cars continue to be and where I learnt that a whopping nine bull hides went into upholstering my Rapide S. This visit also afforded me time to sit down with the marque's chief creative officer and design director, Marek Reichman. His name may sound German but he's as English as Yorkshire pudding, which is funnily enough where was was born. Reichman has been in charge of Aston Martin design since 2005, a year after the Ian Callum and Henrik Fisker-penned DB9 went into production and has has been instrumental in keeping that particular design fresh and up-to-date despite the car getting ever longer in the tooth. He can also be credited with expanding the range with the V8, the Rapide, the DBS and then the Vanquish as well as, most recently of all, the DBX crossover concept, the track-only Vulcan supercar and the track-and-road Vantage GT12.
It's easy to forget, given its sphere of influence, that Aston Martin is still only a small independent car manufacturer. Unlike Rolls-Royce, Bentley and Jaguar Land Rover, which all have rich industrial parents (BMW Group, Volkswagen Group and Tata respectively), Aston Martin has to fight the good fight alone, and with limited funding. That's because it is principally owned by two private-equity firms – Investment Dar from Kuwait and Investindustrial from Italy. Things aren't all that rosy either from a sales perspective: last year the total number of cars delivered was just 4,200, a figure far short of a pre-financial crisis peak of 7,300 in 2007.
Clearly, an aging portfolio and insufficient resources are holding the company back. And I felt as much at the wheel of my Rapide S. It may be gorgeous to look at, fun to drive and sound like nothing else on earth but the moment you try working its confusing and poorly sorted on-board electronics, you have no doubt just where improvements are needed.
But there is some light at the end of this tunnel. Daimler, the Mercedes-Benz parent company has taken a 5 per cent stake in Aston Martin, which is a hugely encouraging sign that change is on the way. What's more, Mercedes has agreed to cooperate on engine supply, as well as electronic architecture. "We're fully aware that certain elements of our cars are in need of change but despite this need for technological advancement, the areas in which we're still ahead of the field are chassis, handling, ride and capability," explains Reichman. "Having Daimler as a technical partner means that we now have full access to billions of Euros of research and development."
That's not all, they also now have the means to innovate in their own way too. The day of my visit, the company announced that it had successfully concluded a 200 million GBP (312 million USD) round of funding, which, in addition to the previous 500 million GBP (790 million USD) drawn up in 2012, will allow it to replace the existing line-up as well as develop significant new models like the DBX crossover, which should take a nice chunk of the lucrative global SUV market.
"The additional long-term funding will allow us to realise our Second Century Plan. Aston Martin has a proud 102-year heritage but as you may know, the company went bankrupt six or seven times during its first century of business, so this plan is about securing the talent, capital and strategy to safeguard our next hundred years. And I'd say our next line-up of vehicles will form the strongest and most diverse portfolio in our history," says Reichman.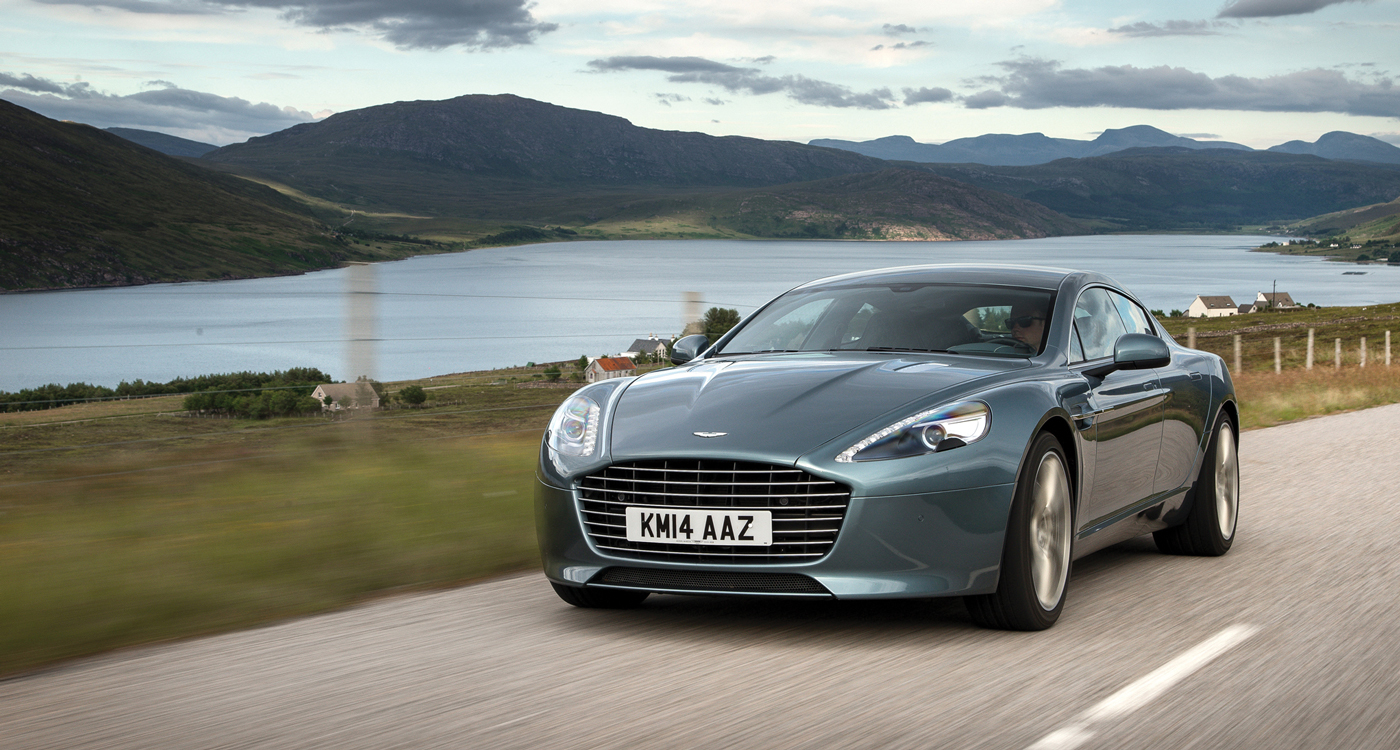 That new line-up will start to materialise towards the end of next year with the production of the DB9 replacement due to begin in 2017. After that, Reichman reveals that there will be a new product launched every year until the range includes six thoroughly new Astons.
What might those cars look like? "Valentino, Chanel and Dior still produce some of the most beautiful haute couture because their designs are based around beauty," says Reichman. "Essentially, they have strong core values. Aston Martin's mantra is power, beauty and soul so all future products will adhere to this. You can also expect dynamism through simplicity, natural beauty that's not forced but that will be characterising because a scientific approach to beauty will only render something boring. Our upcoming line-up will be all about elegance, gracefulness, acceptability and class but there'll also be a certain panache, or rather subtle character traits that can give beauty the longevity it needs."
Is the world ready for a crossover Aston Martin? Why the heck not. If Porsche, Bentley and Lamborghini can do it, then Aston Martin certainly can and they'll probably succeed far better in making a raised all-wheel drive vehicle look like an attractive sportscar. "Absolutely, the DBX product will have all-wheel drive capabilities, a form of hybridisation and be the best looking sports utility car in the world. Such a car wouldn't just open us up to new markets but to new buyers as well. After all, Aston Martin is a 97 per cent male brand in terms of purchasers and the female buyer will be very attracted to such a car."
If all goes according to plan, Aston Martin will return to profitability next year and by 2017, it should be producing around 7,000 cars a year again. At that point, I'd better have found myself a new analogy because comparing Astons to supermodels, especially when it's no longer a male-centric brand, will probably seem as archaic as those parts they're about dump in the scrap heap. Meanwhile, I'm sure I'll still be dreaming of my own Aston.