April 9, 2018 Nadia Michel
Designers usually get all the glory, but it's the craftsmen behind them who truly turn creative dreams into reality. Every once in a while, when they really break boundaries, these dedicated craftsmen appear in the limelight.
It happened a few years ago, when Zaha Hadid wowed the design world with her Luna table (unveiled in Milan in 2014). That seductive white, polished Carrara table marble also made an appearance at Design Miami that year as part of Art Basel, where we were fortunate enough to see it in person. Geometric yet fluid, it was carved from a single block, and remains the most memorable mental souvenir from that exhibit. It was so out of the box, it eclipsed almost everything else.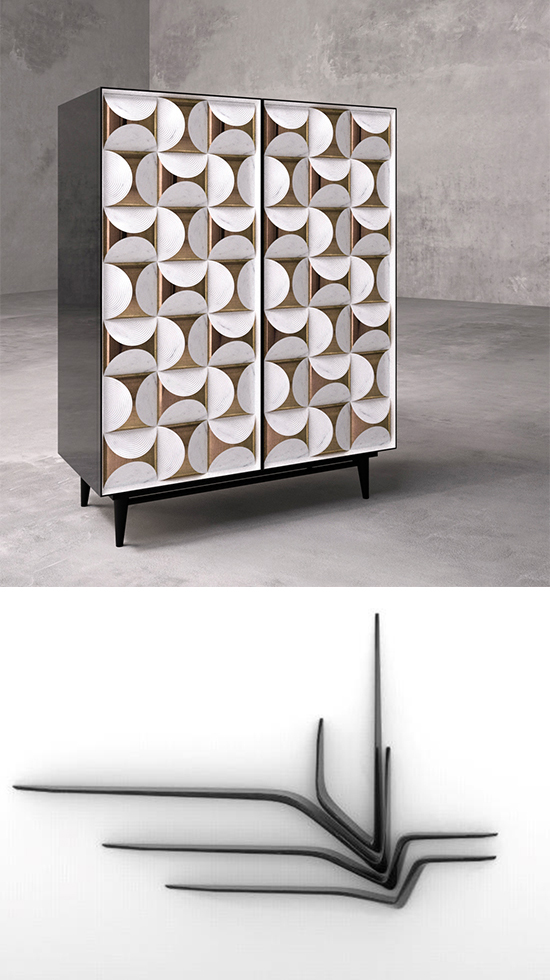 That was in fact a breakout product for Hadid, who was up until then known principally for her work in architecture (she subsequently designed everything from vases with Citco and Lalique to shoes and bags with Charlotte Olympia and Perrin Paris.) It was also a shining moment for Citco, the Verona-based company behind the fabrication.
"I think we went back and forth for a year before I convinced Zaha to start collaborating on the dining table," remembers founder and CEO Camiran Rasool, who was born in Iraq but grew up in London before making his way to Italy. The table required the utmost precision and presented a high element of risk. "The first time we did one of our Luna tables, one of the legs broke on the very last day, after two months of work. We had to start over. It's these things that we learn from."
Since then, Citco has become the go-to mason for some of the world's most successful and innovative designers and architects, including Pritzker Prize-winning architect Sir Norman Forster, for whom Citco made two tables. "He liked them so much he bought two for himself," he laughs. "He was the first client for his own table."
Using six-axis engraving machines, water-jet cutting equipment, and the expert craftsmanship of in-house artisans, Citco works marble the way others cut wood, intricately shaping this moody stone with the precision of a surgical procedure. "If you look at what we are doing," explains Camiran, "nothing of what we have done has been made before."
The factory's latest designer collaborations are being presented at this year's Salone del Mobile in Milan. "It has become a little bit like the fashion world in that everybody wants to see what we have to present," says Camiran.
And with a new showroom in Miami's Design District opened last December, coinciding with Art Basel, and another one slated to open in Knightbridge, London in June, Camiran is taking Citco's marble magic public. "I wish we could have a Citco showroom in each and every country – that's the dream."