December 23, 2021 admin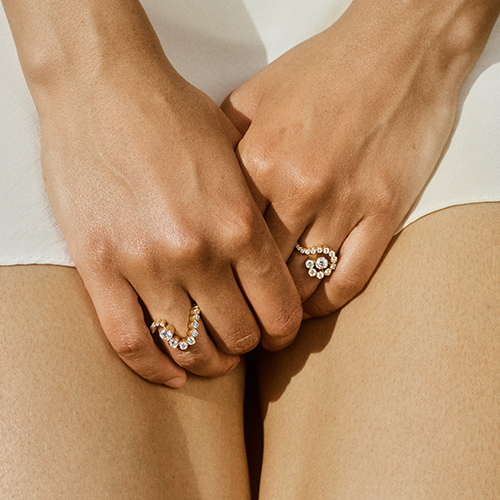 1. This 41-year-old Copenhagen-based jeweller started her eponymous brand ten years ago and it's now widely considered as a driving force behind Denmark's new design era.
2. Bille Brahe creates jewellery with a philosophy of paring back rather than ostentation or bling. It's classicism with a twist, and she has a rapidly growing customer base who appreciate this new way of wearing jewellery.
3. She admits to closing herself off to the outside world, living a quiet life with her young son and border collie, and it's because of this that she's able to think creatively and run one the coolest jewellery brands around.
4. "I started making jewellery when I was in the seventh grade (12-13), hammering my first pieces in a workshop built for me in the garden of my school. I was fortunate that my passion was nurtured from a young age."
5. It was her signature 'Croissante de Lune' earring, with its row of ascending diamonds delicately emphasising the line of the ear that launched her to global fame ten years ago. It's still as gorgeous and desirable as ever.
6. The rings above – 'Splash de Diamant' (9,000 USD) and 'Celestine de Diamant' (19,000 USD) – are from her brand-new tenth anniversary floral-inspired collection, entitled No More I Love You's.
7. "My designs are classic, but always with a tiny clash – a detail or twist, imbuing my jewellery with a modern assertiveness. I also love to pare the settings right back. For me, it's an unflawed match," explains Bille Brahe.